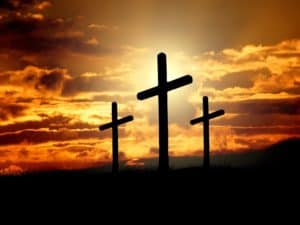 Luke 23:26-27
26 Now, as they led Him away, they laid hold of a certain man, Simon a Cyrenian, who was coming from the country, and on Him, they laid the cross that he might bear it after Jesus.
27 And many people followed Him, and women who also mourned and lamented Him.
8 But God demonstrates His love toward us in that while we were still sinners, Christ died for us.
Luke 23:33
THIS IS JESUS, THE KING OF THE JEWS.
John 19:32-33
JESUS OF NAZARETH, THE KING OF THE JEWS.