How much is your soul worth?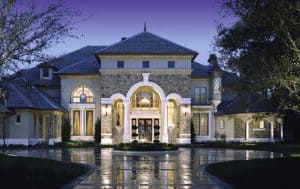 Matthew 16:26  26 For what profit is it to a man if he gains the whole world, and loses his own soul? Or what will a man give in exchange for his soul?
The simple answer to Jesus's question is; nothing but eternity in Hell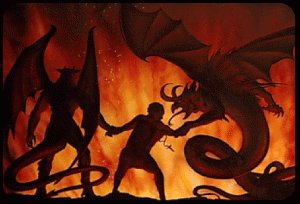 Christ's question is still relevant, crucial, and current today just as it was when He first asked it during His earthly ministry. In addition, countless number of people worldwide unfortunately finds out daily the reality of His question once they depart from this earth through death and enter into an eternal place of no return.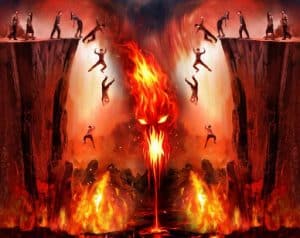 It is important to understand Christ's context in His question and mission, which ought to be given much consideration and priority than the priority given to material wealth.
Remember, Christ created both the soul and material things or what we might call wealth and knows the order of first priority more than anyone else in the world, hence His question. (John 1:1-3, In the beginning was the Word, the Word was with God, and the Word was God. 2 He was in the beginning with God. 3 All things were made through Him, and without Him nothing was made that was made.)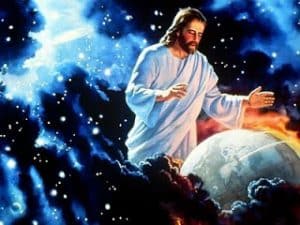 Humanity unfortunately pursues and decides to invest in material things first while neglecting the crucial  spiritual business of the soul, which from Christ's perspective is one of the most risky decisions yet a man can make, and a failure in priority of unimaginable proportions due to the loss involved(the Soul) and  also because nobody lives twice.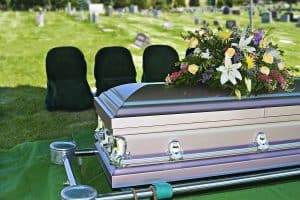 Is it a battle for the soul verses wealth?
First, Christ came to die for the salvation of man's soul, and as Savior, He wants us to understand His own priority before anything else.   Secondly, once we get to know who He actually is, and gain confidence in Him by faith, then material provision will not be a problem, because He is also a faithful provider of material well-being to humanity.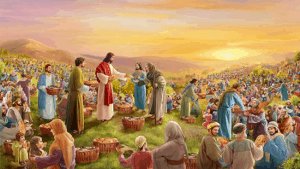 You Cannot Serve God and Riches
24 "No one can serve two masters; for either he will hate the one and love the other, or else he will be loyal to the one and despise the other. You cannot serve God and [i]mammon.
Do Not Worry
25 "Therefore I say to you, do not worry about your life, what you will eat or what you will drink; nor about your body, what you will put on. Is not life more than food and the body more than clothing? 26 Look at the birds of the air, for they neither sow nor reap nor gather into barns; yet your heavenly Father feeds them. Are you not of more value than they? 27 Which of you by worrying can add one [j]cubit to his [k]stature?
28 "So why do you worry about clothing? Consider the lilies of the field, how they grow: they neither toil nor spin; 29 and yet I say to you that even Solomon in all his glory was not [l]arrayed like one of these. 30 Now if God so clothes the grass of the field, which today is, and tomorrow is thrown into the oven, will He not much more clothe you, O you of little faith?
31 "Therefore do not worry, saying, 'What shall we eat?' or 'What shall we drink?' or 'What shall we wear?' 32 For after all these things the Gentiles seek. For your heavenly Father knows that you need all these things. 33 But seek first the kingdom of God and His righteousness, and all these things shall be added to you. 34 Therefore do not worry about tomorrow, for tomorrow will worry about its own things. Sufficient for the day is its own trouble.
Is humanity consumed by Spiritual folly?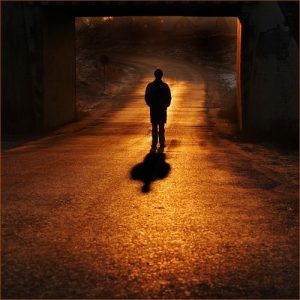 Why has folly consumed humanity so much that they do not seem to 'see beyond their nose' spiritually speaking? In other words why do they become overly blindsided by the distractions of physical materialism and the world around them to an extent that they neglect the most important thing ever, which is the spiritual health of their real self (the soul)? instead, they tend to remain fixated to that which is not only temporary but that which shall be left behind for others to enjoy. Nobody takes anything with them at the point of death whether they are going to Heaven or Hell; it is impossible, therefore invest in your soul first then your livelihood.
Here is a salvation prayer for those who may need to make Jesus Christ the Lord and Savior of their life right now, please repeat this prayer;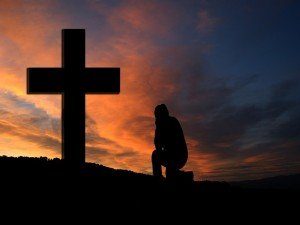 Dear Lord Jesus, I acknowledge I am sinner, I repent my sins before you today,  I ask you to forgive and wash my sins away  with your precious blood,  please write my name in the book of Life and fill me with your Spirit, I believe I am born again today, in Jesus name I pray  and believe, Amen.